Brighton's Best AC Repair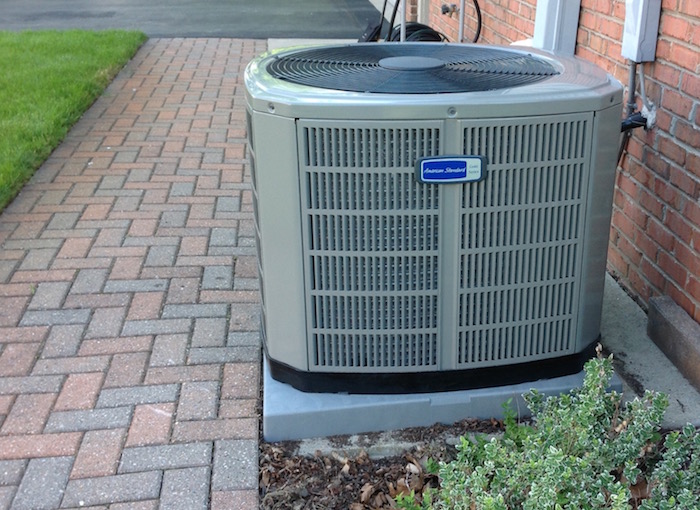 For over 30 Years, Allweather Heating & Cooling has been Brighton's leader in heating and cooling service, specializing in residential and commercial heating and air conditioning installation and repair. As an authorized American Standard dealer, we offer competitive prices on new heating and cooling equipment, as well as receive extensive training on the latest installation methods and best practices to ensure efficient and long-lasting results.
We specialize in the professional installation, maintenance and repair of air conditioners, furnaces, heat pumps, geothermal systems, water heaters, and more! We also provide comprehensive indoor air quality assessments where we can identify problem areas and make expert recommendations for how best to remove pollutants from your home or business. Get honest, up-front pricing and reliable, on-time service from a local, family-owned business you can trust!
---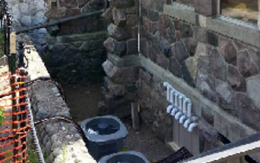 AC Repair
Furnace Repair
Air Conditioning Installs
Furnace Installation
Air Quality Improvements
Heat Pump Installation
Geothermal Repair
Heat Pump Repair
Geothermal Heating & Cooling
Repairs on ALL Makes & Models
---
24/7 Emergency A/C Repair Service in Brighton, MI
Unexpected breakdowns and poorly performing AC systems can really put a damper on the summer months. If your system is letting you down or isn't working at all, you can count on Allweather Heating & Cooling to provide you with the fast, dependable service you need to get back to enjoying your summer -- without having to worry about high costs and scheduling hassles. We're available 24 hours a day and 7 days a week to ensure you that all of your service needs will be covered! We know HVAC equipment inside and out, and are qualified and able to service all makes and models of air conditioning systems.
---
Air Conditioning System Replacements & Installations
The best time to have your air conditioner installed is during the spring months when it is still cool. We can install any kind of air conditioning system, and we will inspect your home to determine the best location for your air conditioner according to its size and the amount of cooling needed to make all the rooms in your home cool and comfortable. As an authorized American Standard dealer, not only are we able to offer the best prices on new equipment, but we also receive expert training on the latest installation methods and best practices to ensure energy efficiency and system longevity.
---
Brighton's Premier Commercial Air Conditioning Repair, Maintenance, and Installation Services
If you need air conditioner installation, repair, or maintenance services for your small business, Allweather Heating & Cooling will come to your property to provide an on-site estimate according to the layout of your building. Allweather's team of certified technicians will work with company owners to determine the best locations for air conditioning units to ensure even distribution of cool air throughout the entire complex.
As energy costs continue to rise, the demand for more advanced energy management strategies is crucial. Allweather offers a wide range of energy efficient air conditioning products in order to save you money and reduce your carbon footprint. We'll take into account the size of your property, your budget, and your air conditioning needs to make sure you get the ideal system for your business.
Air Quality Assessment
Our customers deserve comfort and a healthy environment in their homes as well as their businesses. Businesses are even more at risk because they have more people, and the more people there, the more likely people will be affected. That is why Allweather is there to make sure your living and working area is free from mold and bacteria that can trigger allergic reactions, not to mention cause health issues later on.
If you have doubts about the purity of your air in your home or office or feel that you need an air quality assessment, contact Allweather today. We will provide a team of skilled expert who will perform a complete assessment and recommend the proper equipment to handle your needs. Whether you need germicidal UV lights, a whole-home humidifier, or an air purifier system, we'll have your air clean and free from contaminants in no time!
Hear directly from our customers!
"Allweather Heating & Cooling is the go-to source for all my HVAC needs. Whether it is morning, noon or night, they have always accommodated my needs, especially when an emergency strikes. Fast and affordable technical service, I could not be happier." Lisa
"Jeff at Allweather Heating and Cooling was friendly and knowledgeable and we appreciated his 24 emergency service. Thanks Jeff!" LP
---
Get peace of mind and superior comfort with fast, affordable service from the air conditioning experts at Allweather! Call us today for 24/7 emergency service or fill out our online form to request an estimate.